You spent your life building a business. We take you to the next chapter.
Owner exits, valuations, and acquisition services for companies with $10M to $150M in revenue.
Merger & Acquisition Services for Business Founders & Owners
The nationally-recognized team at True North Mergers & Acquisitions has access to an unmatched network of buyers and founders. We'll help you secure a better, more profitable transaction for your transitioning business with a strategy that values your employees and customers, outlines exactly what your business is worth, and champions your legacy.
About Us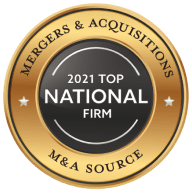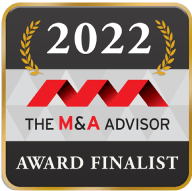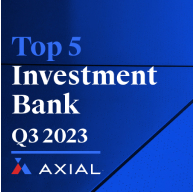 It's Our Culture That Makes Us Different
We Take Action
Our professional advisors bring perseverance, problem-solving, and a "get it done" attitude to the table.
Our Team Works Hard & Plays Hard
We balance a strong work ethic that brings profitable results to our clients within a culture that celebrates the process.
We're Leaders In More Ways Than One
At True North Mergers & Acquisitions, we're a leader to our clients, a leader in the marketplace, and leaders to each other.
We Believe in Teamwork
We bring our whole selves and work as a team to deliver world-class service to our clients.
Help People First & Success Will Follow
We're devoted to encouraging, equipping, collaborating and uplifting all who come in contact with us.
It's All About Servant Leadership
This is the core purpose of why we exist — placing the needs of others before ourselves. Success will follow.
What Our Clients Say About Partnering With Us
Our advisors' decades of experience, market knowledge, and industry expertise have proved invaluable to our clients. Here's what they say about working with the True North Mergers & Acquisitions team.
0undefined/ 03
Talisman Designs
Katherine Waymire
"One of the things I really appreciate about True North M&A is that they had advisors with specific experience selling companies in my space. And that brought so much more intelligence to the selling process."
Our Advisors Bring You Expertise, Market Knowledge & Industry Contacts
Meet the people of True North Mergers & Acquisitions — a team of high-caliber advisors and industry experts who will rally for you.
Meet the Team
Scott Bartnick
Principal, Boyne Capital
"We have worked with a range of M&A advisors across many transactions and we found True North M&A to be highly professional and diligent throughout our interactions. Randy Krivo took an extremely active role in the entire process and worked closely with Boyne Capital and his clients in a manner that allowed us to find common ground on a number of significant issues that surfaced along the way, culminating in a sale that both parties were truly satisfied with. We would welcome the opportunity to work with Randy and True North again in the future and plan to remain in close contact on new opportunities they bring to market"
$10M - $150M
EXPERT M&A ADVISORY
250 Years
COMBINED ADVISORY EXPERIENCE
Industry Knowledge
Count on our advisors' deep industry expertise to develop a strategy that is precisely tailored to your business, ensuring optimal results.
Industries